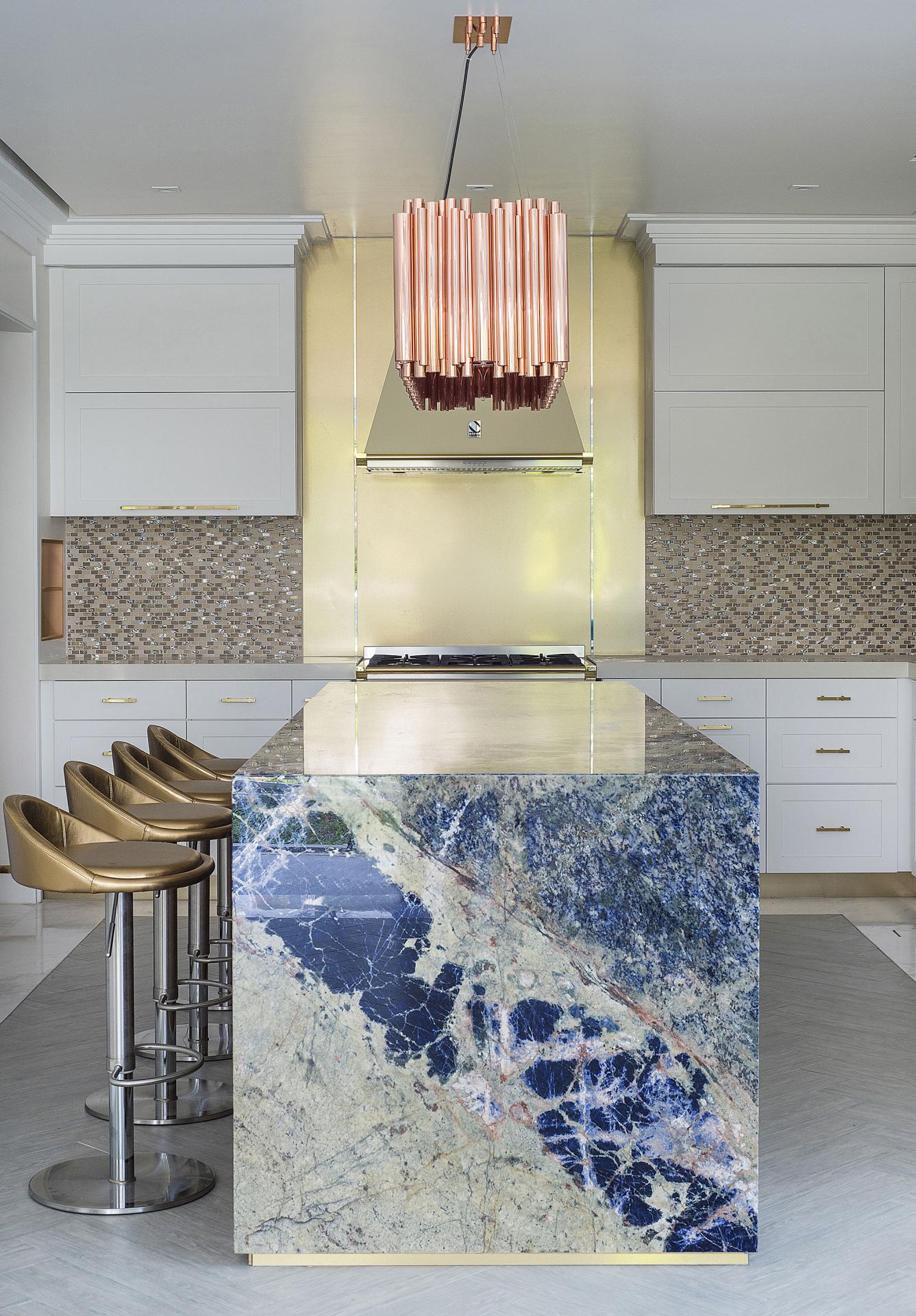 This year, homeowners are moving beyond plain white and embracing bolder aesthetics to create spaces where you can do more than just prepare food. No longer regarded purely as a utilitarian space, kitchens are increasingly being used as social zones where the family eats, works, and entertains.
Nikki Hunt, principal of Design Intervention – a Singapore interior design firm that was recently awarded the "Best Kitchen Design (Singapore)" by the International Property Awards 2022-2023 – says she's seen more kitchens being furnished with decorative lights, wallpaper, comfortable seating, artworks, and mood lighting – elements that were previously relegated to living and dining spaces.
According to Hunt, an effective way to enliven your kitchen is by painting the cabinets.
"This can be done using either bold, vibrant colours for a dramatic look, or a pastel or muted tone for a subtler effect. Consider the overall style and theme of your home before deciding on a colour for your kitchen cabinetry," she says.
"But if you're not yet ready to commit to a vibrantly coloured space, then keep the cabinets a plain or neutral colour and add a colourful feature island or pops of colour via stools and feature pendant lamps instead."
Another way to jazz up your kitchen is with a colour-backed glass backsplash. "This is a great option for backsplashes as there are no grout lines so it's easy to keep clean and looks very sleek too," Hunt says.
To turn a "cooking zone" into a social gathering zone, Clifton Leung, founder of Clifton Leung Design Workshop, says nothing beats a kitchen island accompanied by high-backed upholstered bar stools.
"In our post-pandemic world, reconnecting with friends is becoming more important than ever. Kitchen islands serve as a central hub in the home where guests can comfortably gather for pre or post-dinner drinks in a relaxed and homey atmosphere," he says.
If your kitchen space is limited, Leung suggests incorporating a petite round kitchen island that also doubles up as an extra storage and worktop space.