It's easy to see why this large ground-floor kitchen and dining area, designed in a modern farmhouse style, has become the centre of this family home: the inviting space is perfectly suited to cooking and entertaining, special gatherings as well as homework, breakfast-on-the-run and other routines of everyday living. Mid-tone oak – a timeless choice – has been used for much of the carpentry including the substantially sized kitchen island and dining room table.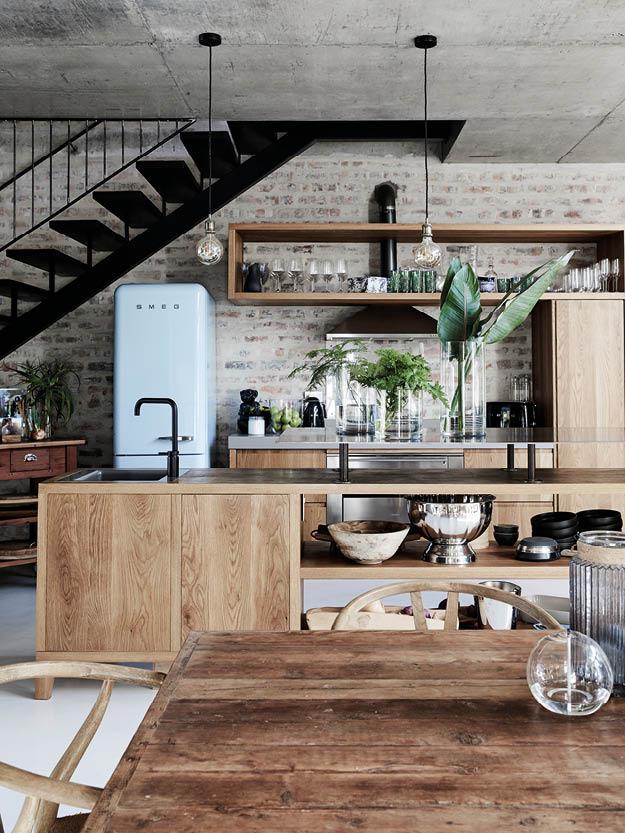 Photography: Greg Cox and Warren Heath | Bureaux; Production: Sven Alberding
DESIGN NOTES
Finishing off the oak kitchen island is a paper thin but ultra-durable tempered steel top as well as an integrated sink. Those elements, in combination with its large surface (for food preparation and serving) and storage capacity makes it the perfect kitchen workhorse.

The island features concealed under-counter storage as well as capacious open shelving that allows ease of access to everyday kitchen items while at the same time creating visual interest thanks to the objects being displayed.