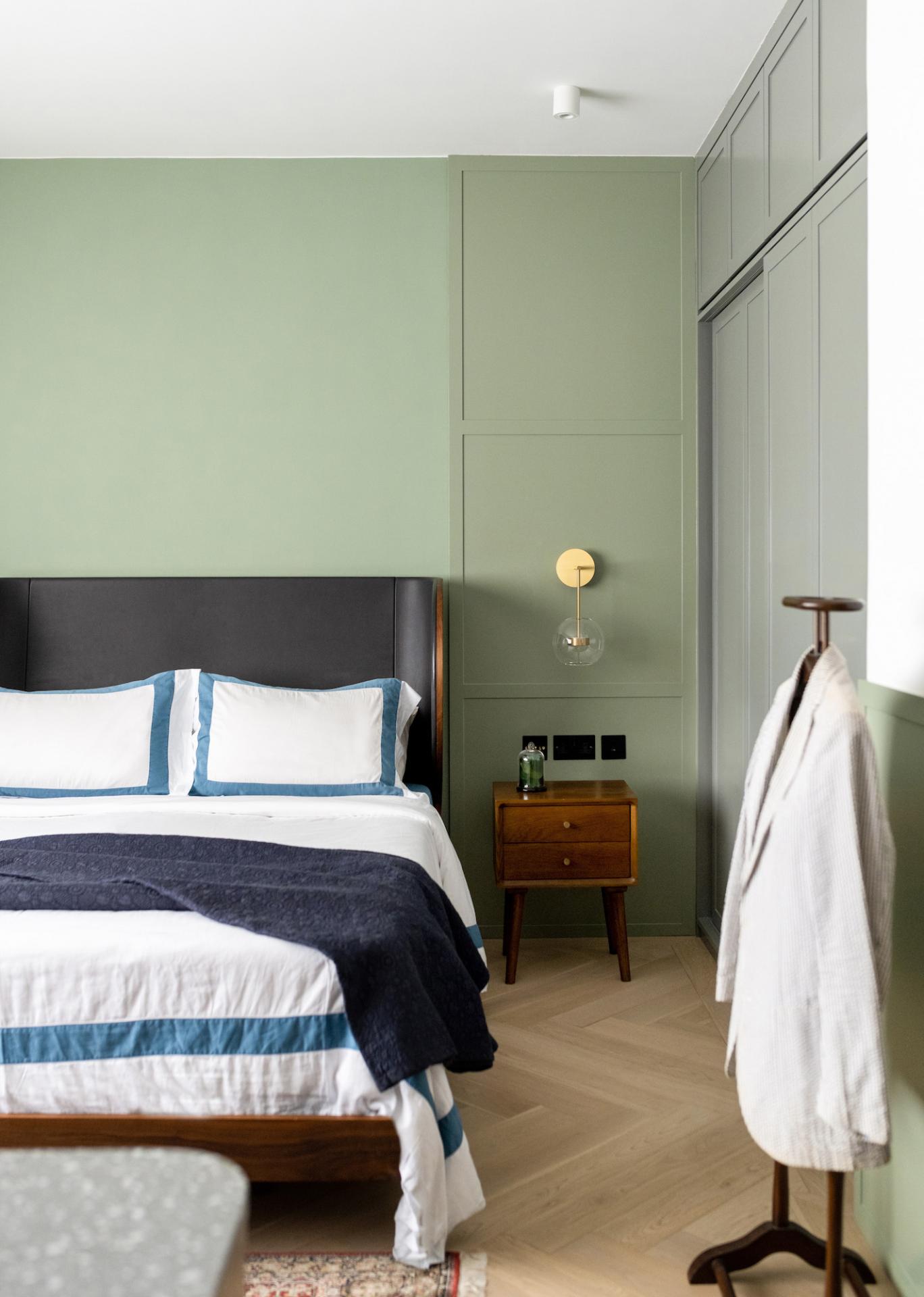 Nature-inspired décor and maximalism are in vogue for bedroom design this year. Prue Vercoe, managing director of interior design studio Atelier Lane, in Sydney, which also has an office in Hong Kong, says she's seen natural materials such as wood, stone and rattan showing up in many bedrooms this year.
"Natural elements like these give bedrooms a cosy, organic feel," Vercoe says. She also reports seeing a rise in biophilic designs that bring the outdoors inside.
"Biophilic designs that incorporate plants and natural sunlight can satisfy homeowners' growing desires to connect their bedrooms to nature," she says.
Elaine Lu, co-founder and managing director of award-winning Hong Kong inter-disciplinary interior design practice Lim + Lu, suggests pairing organic, natural elements with woven fabrics, a neutral colour palette and a touch of greenery.
"A great way to furnish the bedroom right now is with rattan headboards, raw stone accent walls, or plants that thrive in low-light environments," she says.
If you prefer to go with a maximalist theme, Vercoe suggests adding a contemporary touch. "At Atelier Lane, we like using maximalist geometric elements, and also beading works on walls or maybe wainscoting to give the bedroom a bold and distinctive character," she says.
If your bedroom has wooden flooring, she suggests adding a bold rug for more luxury and comfort.
Lu's idea of an effective maximalist concept involves using an eclectic mix of colours, styles and patterns to create a unique, but restful space. She says that Lim + Lu likes to use bold and vibrant colour palettes with a mixture of patterns and textures, as this helps add personality, creativity, and an element of surprise to the space.
"You can add eclectic elements such as Chinoiserie wallpaper, patterned drapery, vintage furniture, colourful bedding, or your own collection of artworks to really enliven a maximalist bedroom," Lu says.