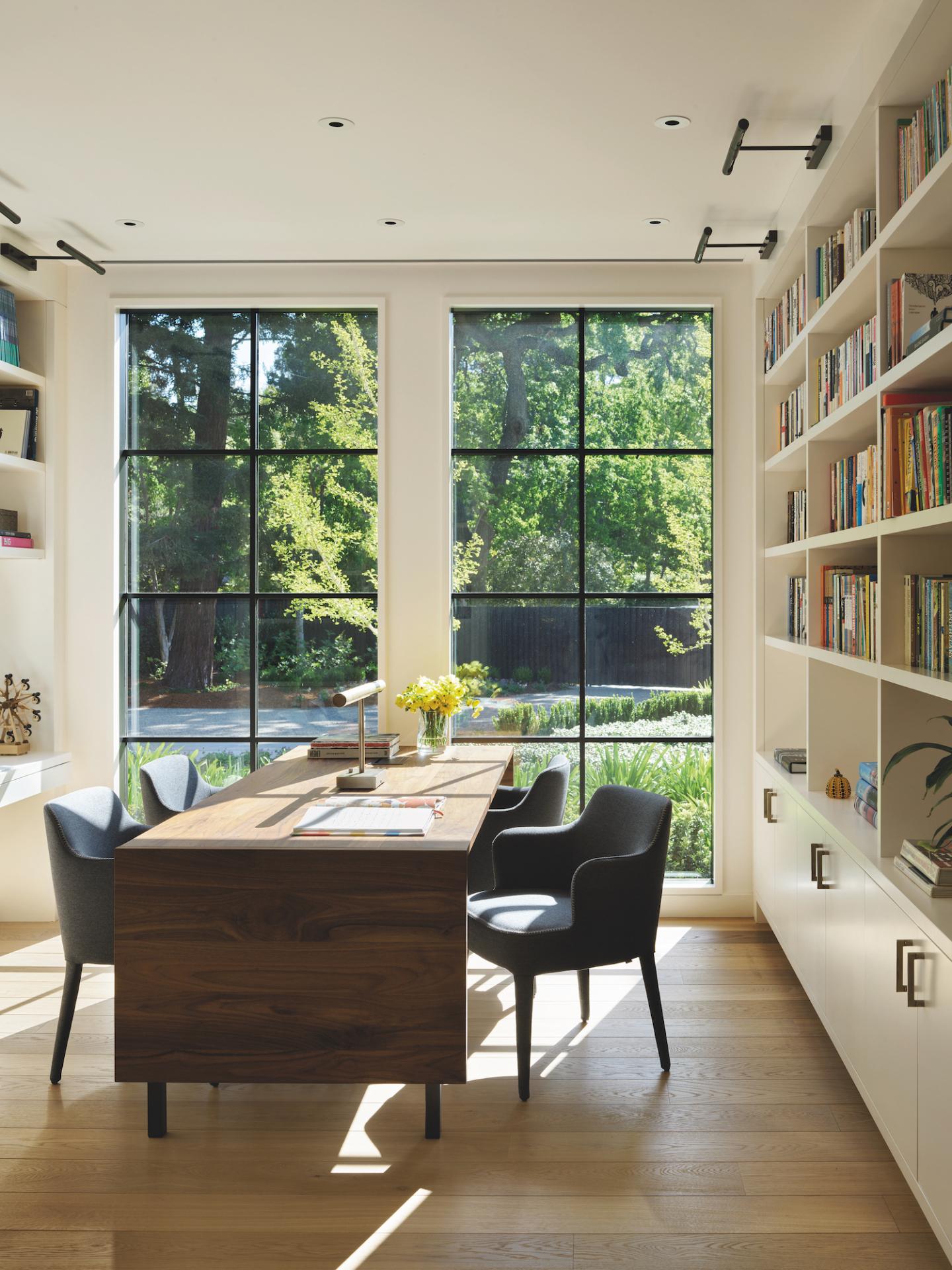 While everyone's ideal study room looks different, Andrew Lam, designer at PLUS Designs, the firm that snatched Gold in the Study Room category of Home Journal Awards 2022, explains that as long as certain key factors are grasped, you can easily create an ideal study room that balances comfort and functionality.
Lam enjoys designing and decorating study rooms because these spaces can stand apart from the rest of the home's design, showcasing one's unique style and preferences. Furthermore, he recognises the potential for study rooms to amplify creativity, inspiration and work efficiency. Ideally, the study should be located in a well-lighted, well-ventilated, quiet room.
"With virtual work meetings and remote learning in this day and age, it's important to minimise noise coming through the windows, or neighbours, and pay attention to the direction of the sun's rays. Close the doors and windows to test ventilation, and noise, to ensure a cosy, tranquil working space," says Lam.